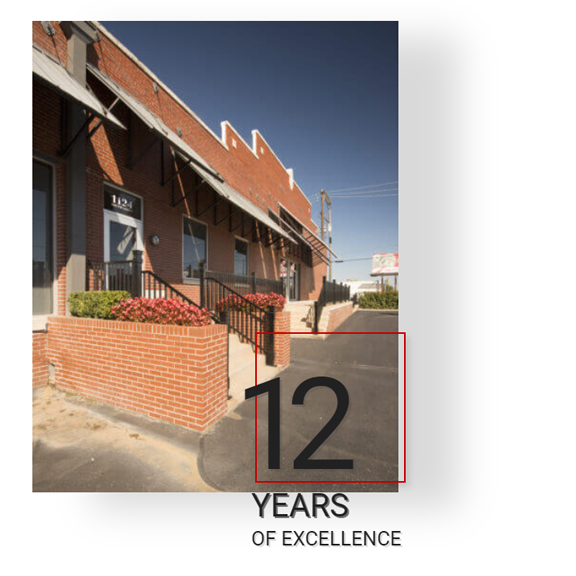 A different kind of real estate company
WHERE SUPERIOR DESIGN MEANS GOOD BUSINESS
Service that is second to none
Your business deserves a building contractor that provides unparalleled quality and service for your commercial real estate services needs. Whether you need construction services, project development, real estate brokerage, or Tulsa property management, SM Dodson is a different kind of real estate company.
We provide you with an innovative approach to every project backed by the power of cutting-edge technology. At SM Dodson, we believe your commercial project needs a building contractor that understands and anticipates your needs and stands by their work.
We offer an expansive line of professional commercial real estate services, including construction services designed to take your project above and beyond what you ever imagined. Are you ready to take your business to a higher level with a different kind of real estate company?
Construction Management Real Estate Services
Our one-stop-shop construction management services are built to ensure we deliver your project on time and on budget every time. Stay ahead of the curve with our revolutionary and innovative approach to construction management today.
Construction Management services include:
Supervision from start to finish.
Development, maintenance, & update of the project schedule.
Evaluation and award of bids to subcontractors.
Coordination and control of all project-related documents.
On-site training of all personnel on new system operations.
And so much more!
Call SM Dodson today and discover the difference of superior service for your business.
Project Development Real Estate Services
We believe every project deserves to have a builder who understands how to bring an unwavering focus on attention to detail to their commercial project development. This is why we've designed our project development services to be fully customizable to fit your specific needs.
Residential Real Estate Services
At SM Dodson, we can help you find the financing you need to get your project off the ground and keep it running on time and on budget while doing so.
Call us today to find out more about our residential real estate brokerage services. Let us help you get where you want to be today.
Property Management Real Estate Services
When it comes to managing your commercial property, it can become a burden trying to handle it yourself. With our full-service Tulsa rental property management services, we take care of everything, so you don't have to. Our experienced and expert team of Tusla building management specialists are here to handle every need your tenants have, ensure payment of client rent, and maintain your building to our high standards of excellence.
Experience the lap of luxury for your clients with our full-service Tulsa professional property management services today.